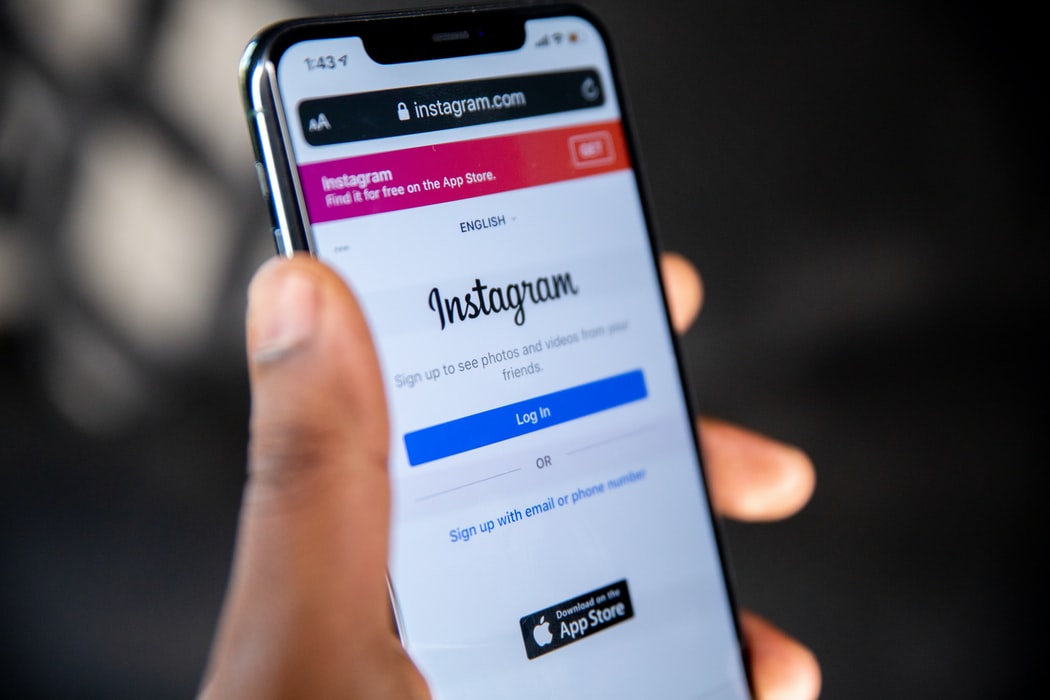 Our Top 10 Instagram Tips
Instagram is all the rage right now and you need to maximize this platform for success. Our team has complied a list of our favourite Instagram tips for growth and prosperity! 
Tip #1 - Post every single day or at least 5-6 times per week. This may sound like a daunting task but trust us, your business will thank you. When you are consistently posting every day on social media you will become "first to mind" to all your followers and when they are ready to book in for lash extensions you best believe that you will be the first one they call. This also helps you social proof your business. People rely on cues from other people before booking in for a service with you, therefore, if they see that lots of other people similar to them are booking in with you then they will feel influenced to also go to you. 
Tip #2 - Make your captions interesting. Unfortunately in today's day in age, the one word captions just aren't going to be enough to influence someone to book in with you. You want your customers to feel something when they read your captions - whether it be inspired, intrigued, excited, curious... it doesn't really matter but they should feel something. Captions like "Volume lashes done today" don't make anyone feel anything and will not translate into an appointment for you. So get creative and brainstorm ways to incorporate feelings into your posts! 
Tip #3 - Don't share just lash photos, your followers want more! The best way to get people to connect with you and your brand is by showing them what you are really about rather than just what you sell. Show them what you look like, what your space looks like, the products you use, the things you offer to make the experience memorable and behind the scenes views! By doing so people will begin to trust and resonate with your brand and ultimately end up booking with you rather than a different lash artist because they will feel like they know and can trust you. 
Tip #4 - Engage with your ideal clients. Conversation is at the very core of marketing. Your goal should be able to find ways to connect with as many potential customers as possible. However, you do not want to just be leaving spam style comments on all your clients photos as that can have the reverse effect. Instead find ways to connect, relate and converse with them! 
Tip #5 - Put the face to the brand. This is so important. As we talked about in tip 3, people want to know you and see what you are about. We know it can be scary to put yourself out there on social media but trust us when we say that it will be worth it. It is needed to grow your business to the next stage and have customers connect with you. 
Tip #6 - Hop on the reels trend. When we say hop on the trend, we mean like ASAP.  Whenever Instagram introduces new features they reward users who make use of the tool. Reels are a great way to boost brand awareness and reach a larger number of people. After looking into our stats we were able to conclude that on average our reach per reel is about 60% higher than our feed posts or stories which is a huge increase. If that doesn't make you want to go make a reel than we don't know what will! 
Tip #7 - Make use of hashtags, location and tags. These three features will allow you to boost your photos reach and target a larger amount of people. We always recommend using the full limit of 30 hashtags and using some that are niche to your industry (aka lash industry) and some that are niche to your city. You will also want to tag your city location and some other people in the photo! 
Tip #8 - Invest in a graphic designer. You can find graphic designer freelancers on both Upwork and Fiverr which can help you to create personalized graphics unique to your brand. This will help your feed immensely rather than just using photos of Pinterest! 
Tip #9 - Download an IG planner app. Our favourites are Preview and Plann but any style of planner app will do. This will help you to preplan content so that you're never rushing try to come up with content and will also allow you to see how all the photos look next to each other to ensure that your Instagram feed flows cohesively. 
Tip #10 - Perfect your bio. Your bio should essentially be your business card, website home page and call to action all in one. When people read your bio they should be able to easily understand your business model automatically feel inspired to want to book with you. Here's our tips for what your bio should include to reel in clients for days on end:  
Your name - potential customers want to know who they are booking with, without having to do any major searching! 
Your name field should be a keyword that your ideal customers are searching for rather than just your business name repeated. Here are some examples: Volume Lash Expert, Lash Educator, [your city] Lash Artist, etc. 
What you do / your call to action. 
The link to your website / booking site.