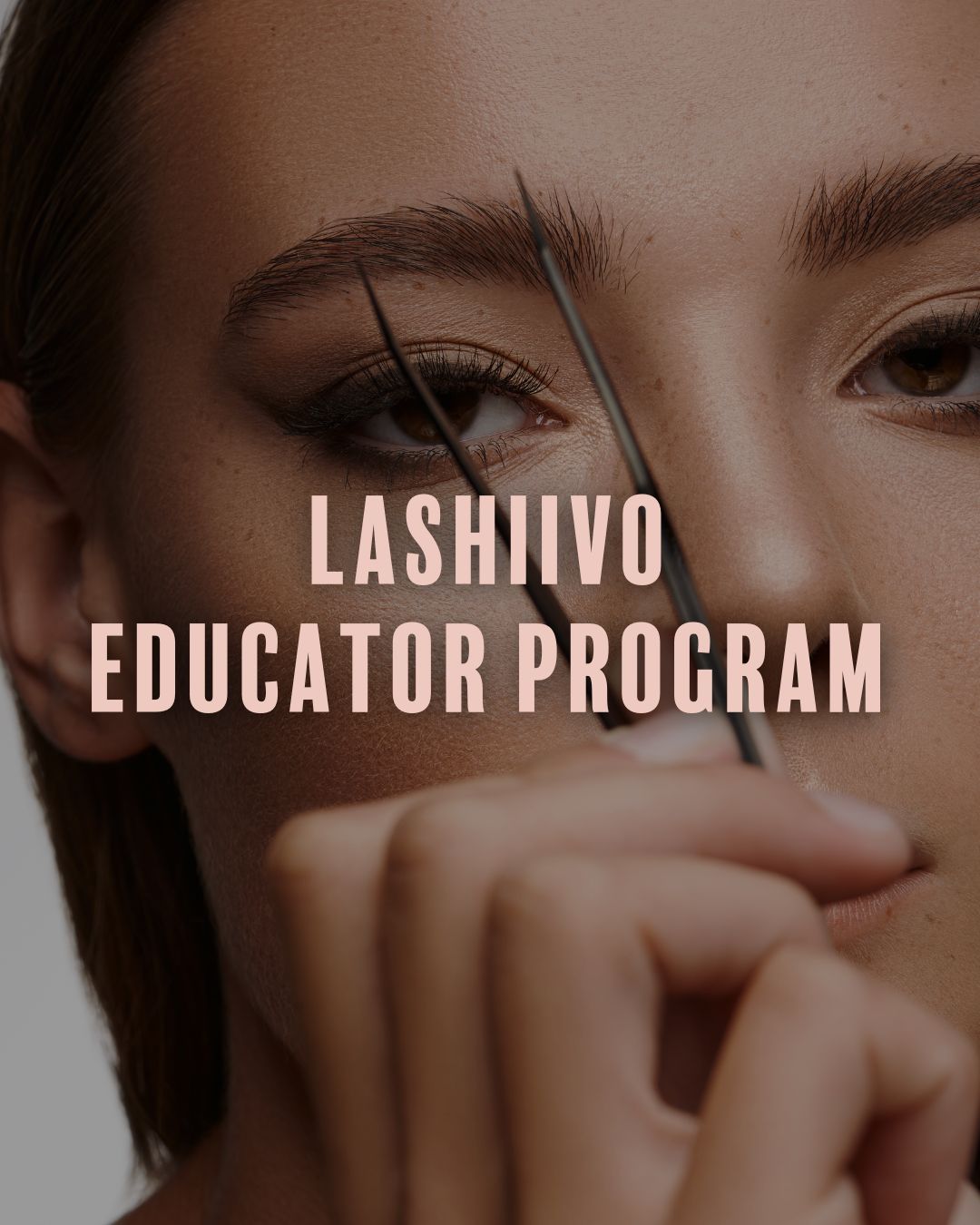 LASHIIVO EDUCATOR PROGRAM
Sale price

$1,519.00 USD
Regular price
(/)
---
Are you passionate about lash artistry and eager to share your knowledge with others? Take your lash career to new heights with our revolutionary Lashiivo Educator Program. This comprehensive program is designed to equip you with the tools, skills, and expertise to become an exceptional lash educator.
WHAT IT INCLUDES:
Comprehensive Curriculum: Immerse yourself in a comprehensive curriculum that covers every aspect of lash education. From mastering course manual creation and lesson planning to understanding diverse learning styles and implementing effective teaching practices, our program ensures you have a solid foundation for delivering outstanding education.
Personalized Mentorship: Receive personalized mentorship from experienced educators who are committed to your growth and success. Benefit from their guidance, industry insights, and practical advice as they help you refine your teaching techniques and navigate challenges along the way. Our mentors are dedicated to empowering you with the knowledge and confidence to excel in your role as a lash educator.
Hands-on Assignments: Put your skills into practice with our hands-on assignments. These practical exercises are designed to enhance your teaching abilities, allowing you to demonstrate your expertise and creativity. From developing engaging lesson plans to providing constructive feedback, our assignments provide invaluable real-world experience.
Exclusive Kit Discounts: As a participant in the Lashiivo Educator Program, you'll enjoy exclusive kit discounts. This means you can create custom toolkits at discounted rates, ensuring you have access to high-quality lash products and tools that enhance the learning experience for your students. We believe in equipping you with the best resources to deliver exceptional education.
Certificate of Achievement: Upon successful completion of the program, you will receive a Certificate of Achievement, recognizing your dedication, expertise, and commitment to excellence as a lash educator. This prestigious certificate will set you apart in the industry and open doors to new opportunities.
Join a Vibrant Community: Connect with a vibrant community of lash educators who share your passion and drive. Our program provides you with the opportunity to network, collaborate, and exchange ideas with like-minded professionals. Together, we can elevate the standards of lash education and inspire the next generation of lash artists.
REQUIREMENTS:
Proficiency in applying classic and volume eyelash extensions.

Minimum of 2 years of experience as a lash artist, demonstrating a strong foundation in lash application techniques.

Possession of the appropriate license and certification requirements for teaching eyelash extension courses in your respective state or country.
Please ensure that you meet these requirements before applying for the Lashiivo Educator Program. We prioritize the integrity and professionalism of our educators, and adherence to licensing and certification requirements is essential.

DISCLAIMER: It is your responsibility to be knowledgeable about your state's specific rules and guidelines for teaching eyelash extension courses. Please conduct thorough research and ensure compliance with local regulations before enrolling. Kindly note that all class enrollments are non-refundable.

 Program Highlights:
Personalized Mentorship and One-on-One Meetings

Comprehensive Teaching Techniques

University level education 

Exclusive Discounts and Wholesale Options

Business and Marketing Support
Consideration for Teaching Lashiivo Scheduled Classes: Upon certification as a lash educator, you may be considered to teach Lashiivo scheduled classes. This exciting opportunity expands your reach and allows you to contribute to our growing community of lash educators.

Shadowing and Feedback: Participate in the option to shadow a seasoned Lashiivo educator during a live class, offering you valuable insights and firsthand experience. Additionally, receive valuable feedback on your mock classes from our expert team, allowing you to refine your skills as a certified lash educator.
Detailed Checklist and Blueprint: Receive a comprehensive checklist and blueprint that outlines the essential components to teach a successful classic (level 1) and volume (level 2) lash extension course. This invaluable resource acts as a roadmap, ensuring you cover all necessary topics and techniques.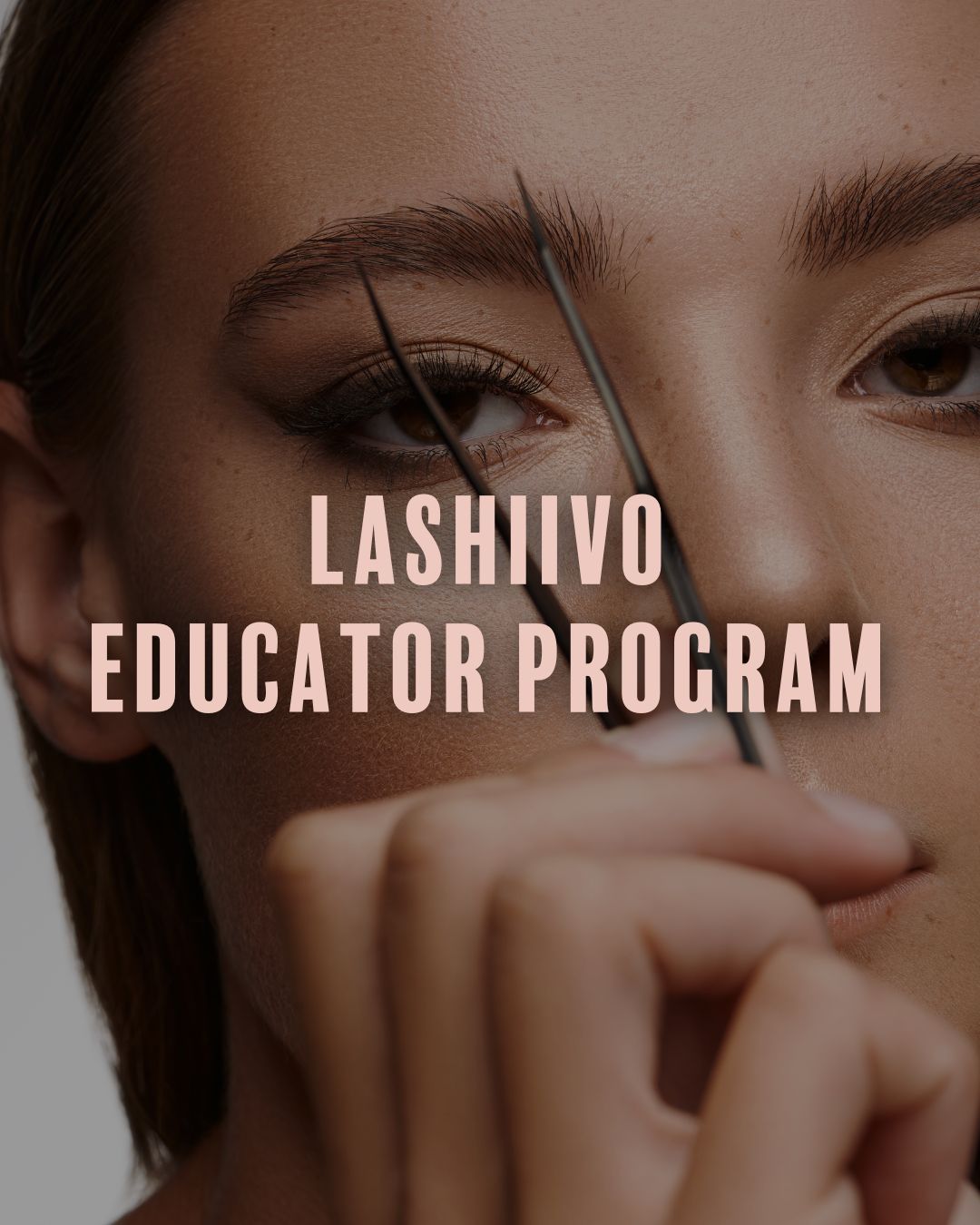 LASHIIVO EDUCATOR PROGRAM
Sale price

$1,519.00 USD
Regular price
Choose options