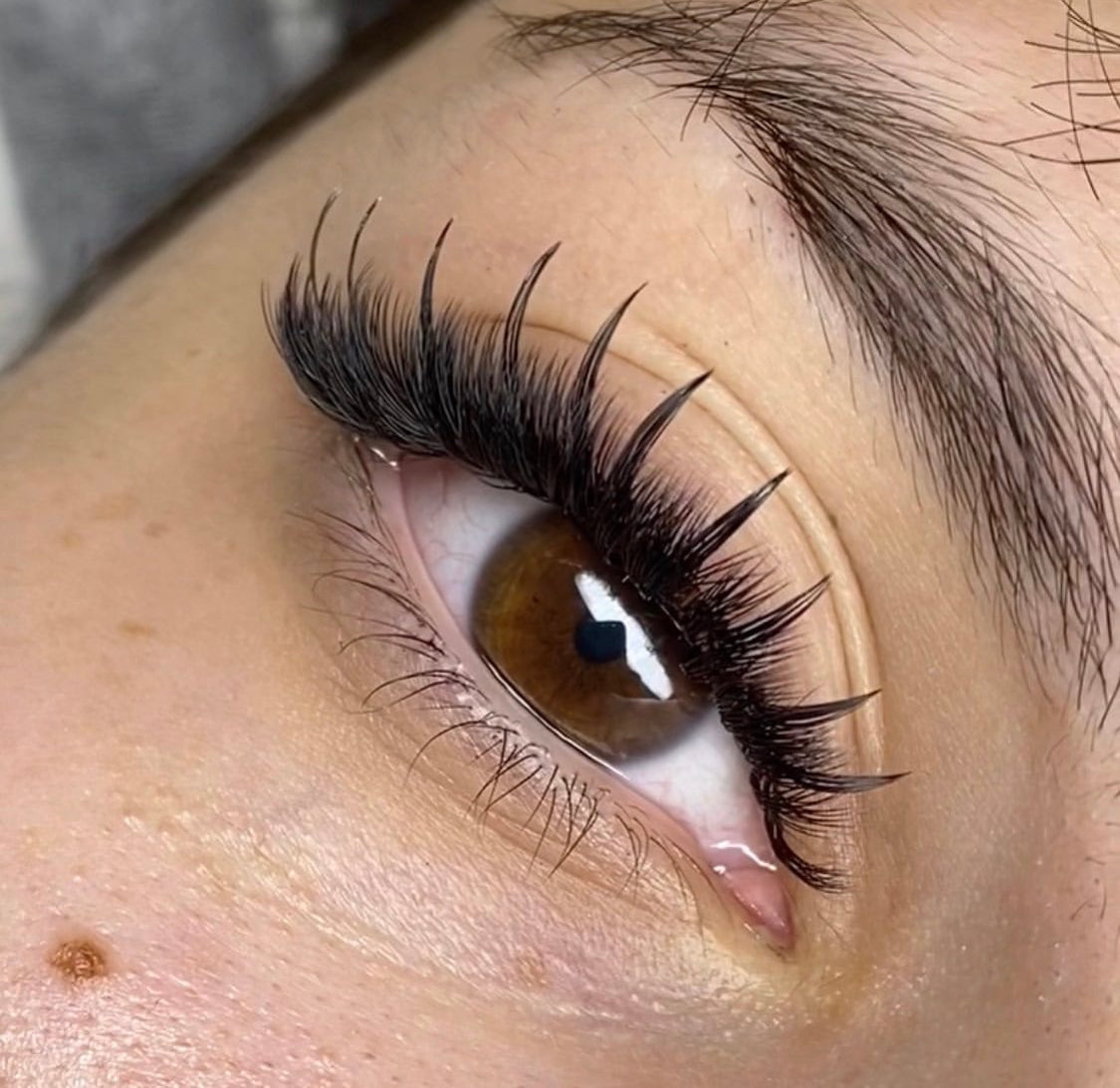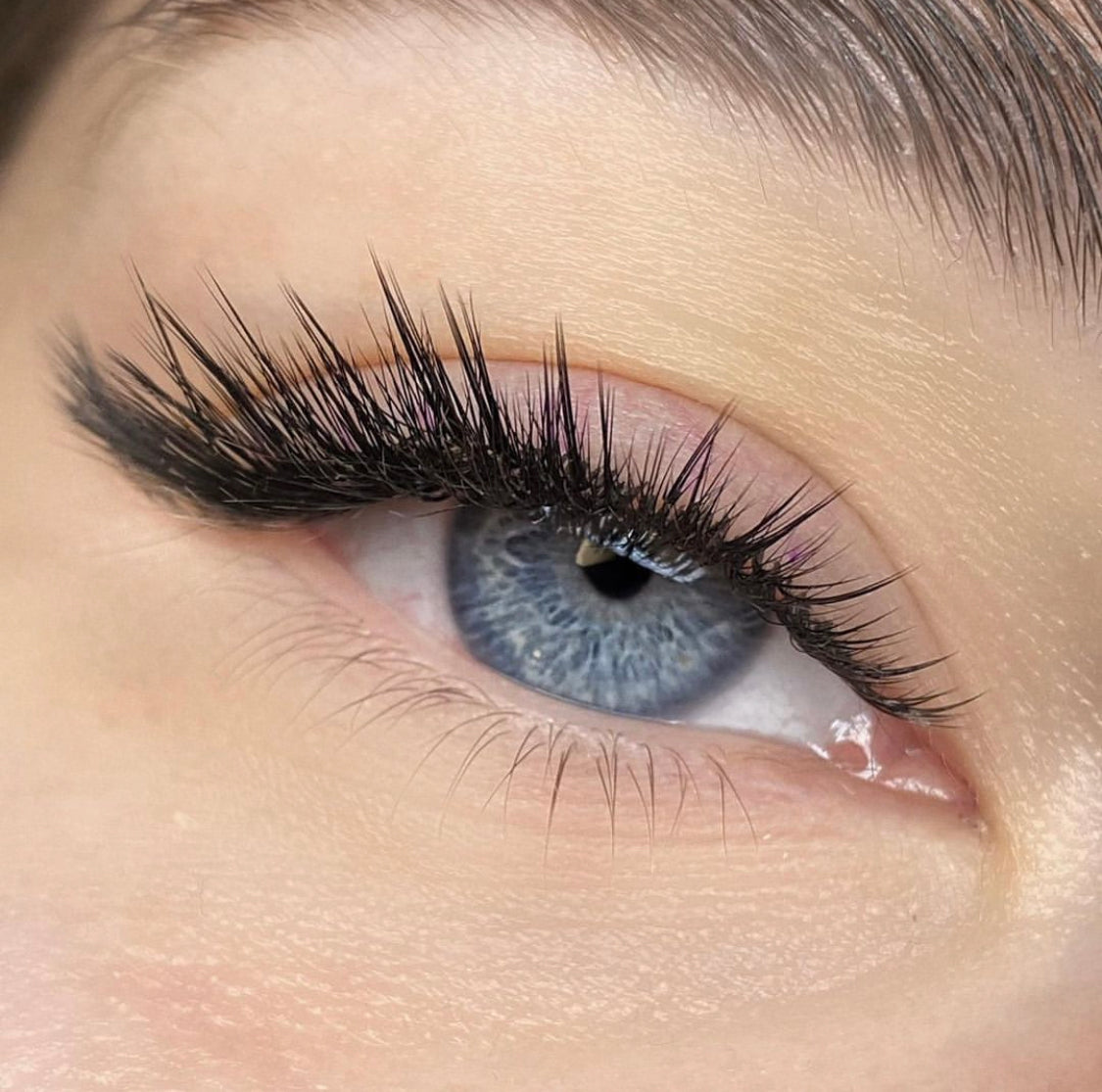 The Premier Entrepreneurship Program for Lash Professionals
What is the Lashiivo Business Masterclass?
The Lashiivo Business Masterclass is so much more than your basic "online business course". The Lashiivo Business Masterclass is the VERY FIRST course explaining step-by-step how to create a product line, build the salon of your dreams and become the 7 figure business owner you've always dreamt of becoming. This course is a utopia of educational content, interviews with world-renowned CEO's, high calibre 1:1 coaching and an exclusive community for powerhouse lash artists looking to skyrocket the success of their business!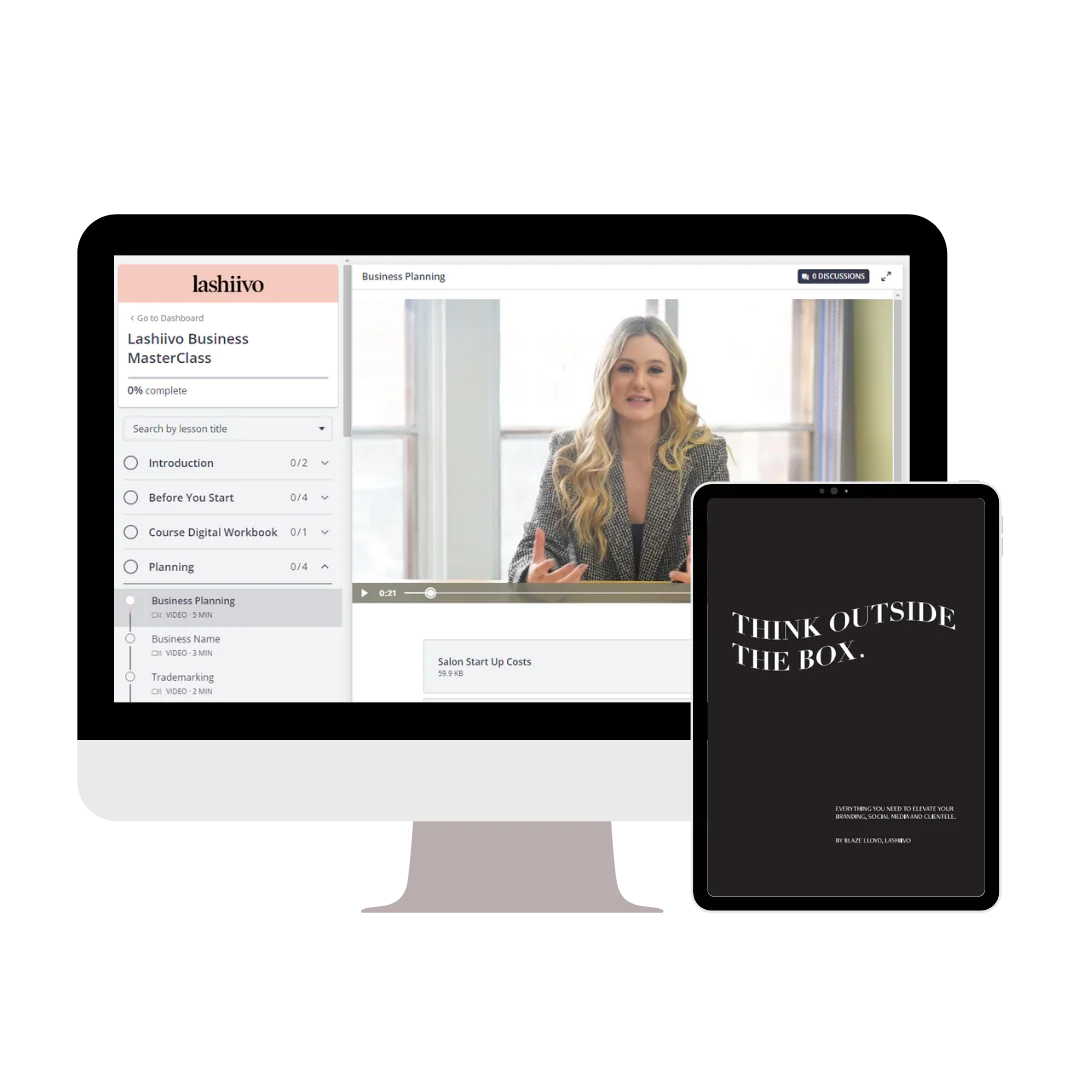 With The Business Masterclass, You'll Gain Lifetime Access To:
Over 70 video modules of trainings
Our private digital community, The Biz Crowd
100+ pages of printable worksheets
An arsenal of interviews with top founders
Our iconic Think Outside The Box hardback novel
3 personalized live meetings with Blaze Lloyd
ENROLL TODAY
Lashiivo Business Masterclass Drives Results
"This course was the most pivotal course I have ever taken over the course of my career as a lash artist. It opened my eyes to all the different areas of growth that my business needed and forced me to sit down, analyze what was and wasn't working for my business and find strategies to overcome the weak points. Blaze was amazing to meet with and SO helpful in providing answers and guidance to all my questions." 
"Highly recommend this course to all my fellow lash artists! I did a complete re-brand of my business and my revenue skyrocketed. My favourite part about the course is the webinars -- being able to continuously access in depth webinars that cover other areas of business is so important to me. Can't wait to continue powering through this course and building my network!"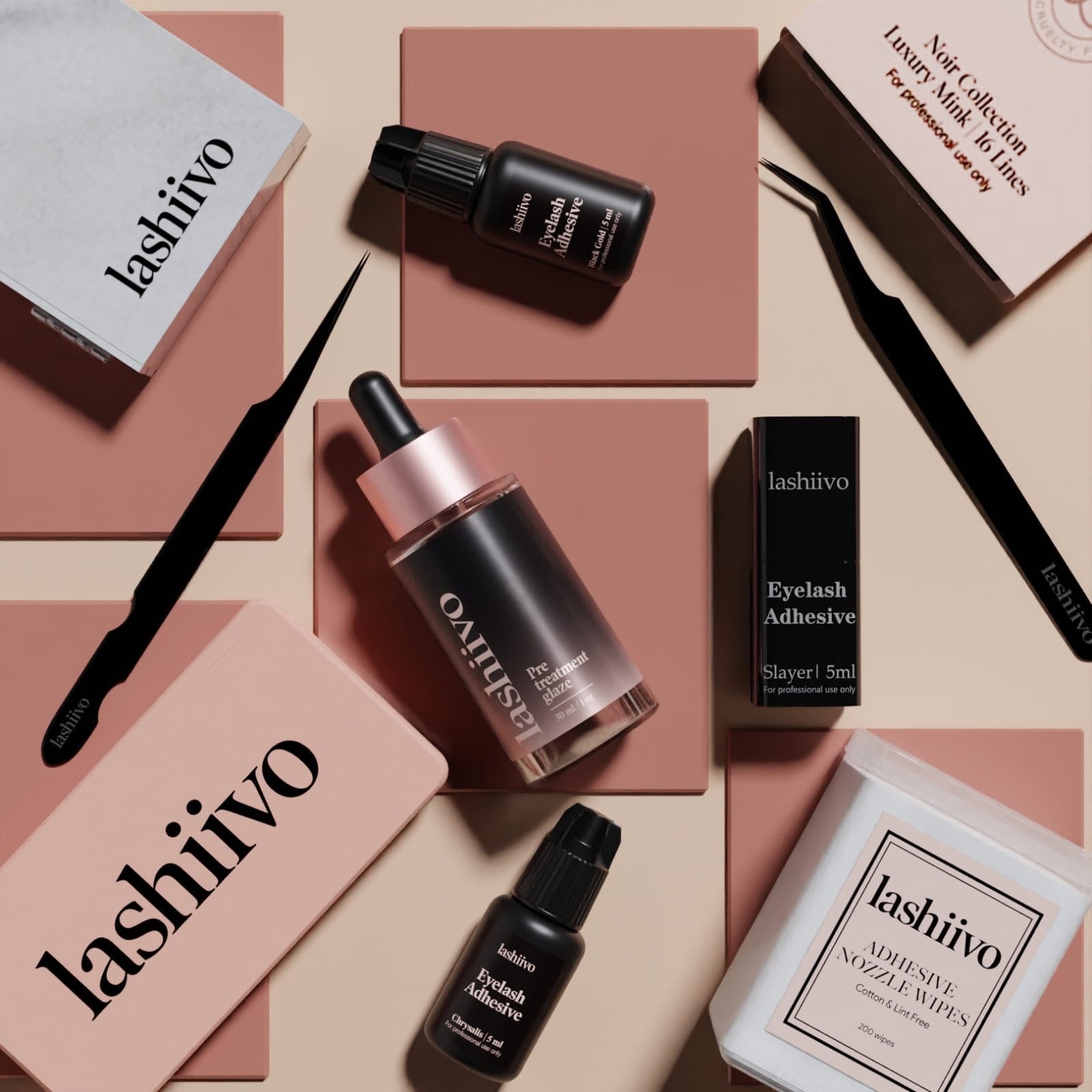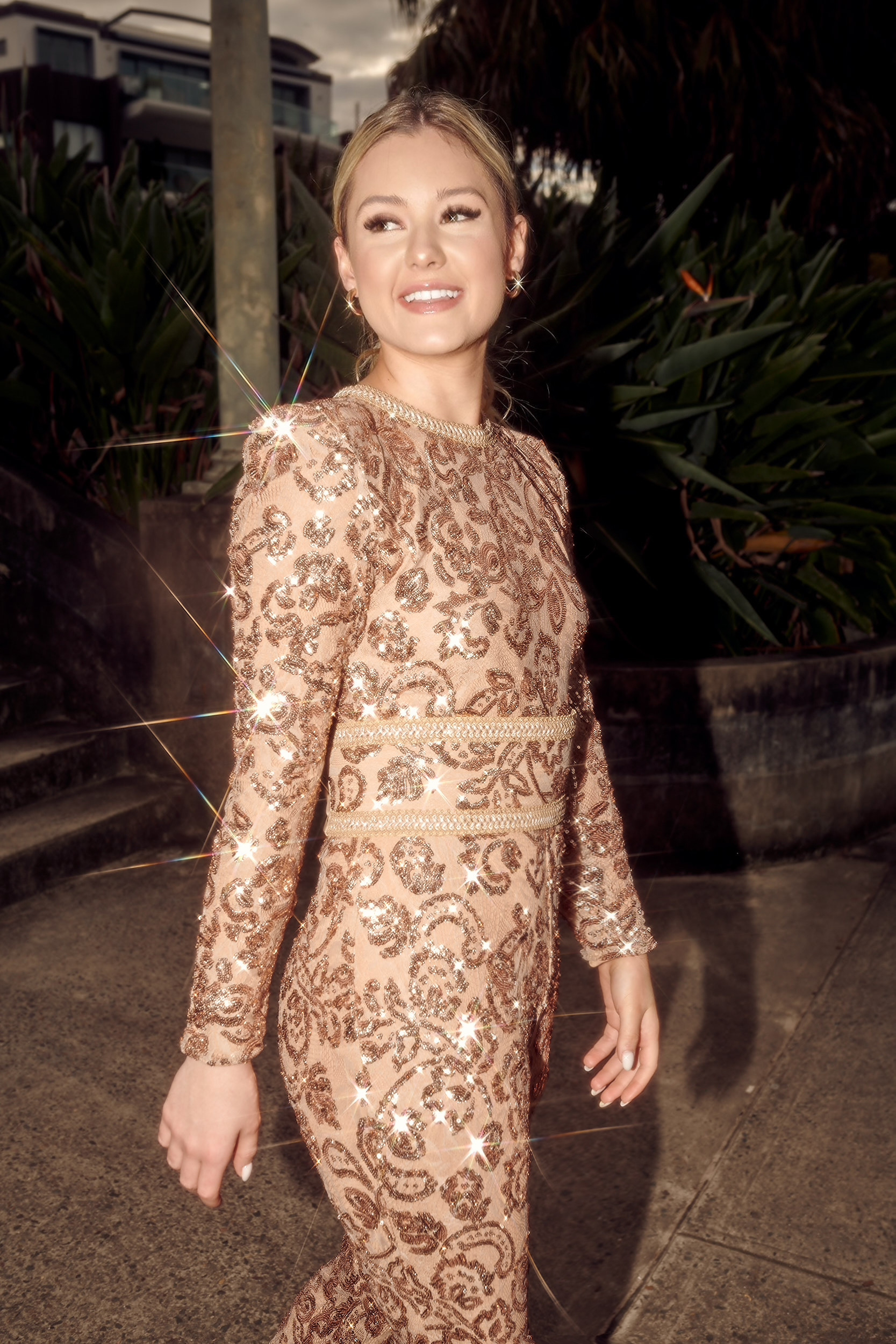 I've Been There
When I began as a solo lash artist at sixteen years old, I had no business education, no mentors, and no idea where to find help to build my businesses other than from the fractured, endless hole that we call "Google". I was forced to learn through extreme trial and error, but luckily ended up coming out on the other side and now have over 5 years of business building experience in the lash industry and have built two businesses (Lashiivo and my salon business, Fabulash Lounge) to over $1M in revenue. With the Lashiivo Business MasterClass, I'll share exactly what you need to know to navigate the murky waters of business ownership and avoid the costly mistakes that I made when I started my venture in the lash industry.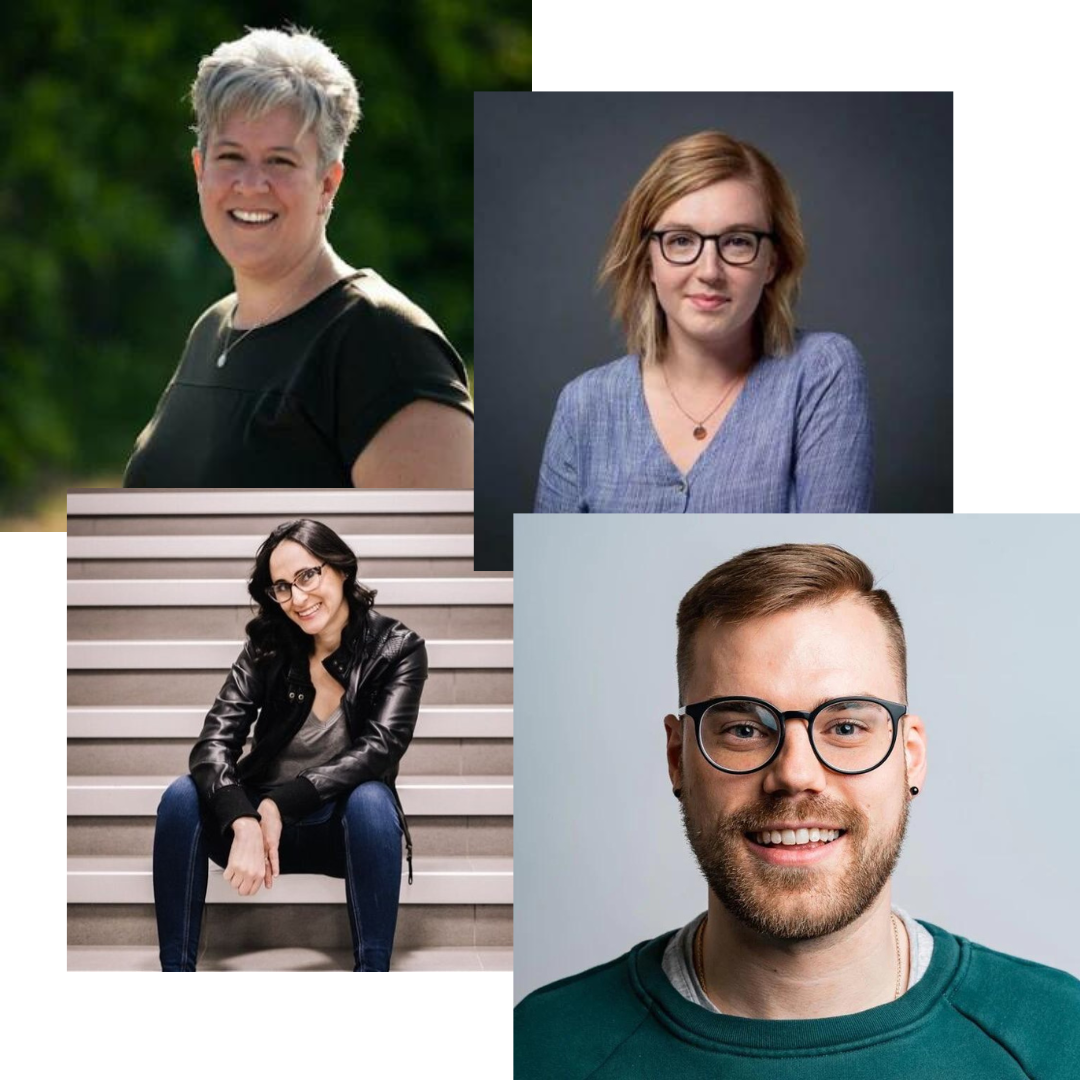 Our Expert Guest Speakers
Janet Mercredi | Founder of JKM Strategies: During her seminar she down finances and give students tips to help keep their business financially fit and in good order.

Eva Shortt | Founder and Publicist of Zahav PR: This presentation will teach you how public relations is different from advertising, and guide you through social media communications

Rachel Malena-Chan | Story Strategist: Uncover your brand's archetype, personality, voice, and values.

Dallas Price | Taking an early stage company from branding to revenue: Learn how to build a scaleable brand in the early stages of starting a business
ENROLL TODAY
The Plan of Action
Over the course of this in-depth course, you will cover 20 core entrepreneurship pillars. Expand each section to reveal course topics:
PLANNING
Business Planning & Name Creation
Trademarking
Leasing
SWOT
SWOT Analysis
SWOT Analysis Assessment
GOALS
Goal Setting & S.M.A.R.T Goals
2x supplementary worksheets
How to: Master The Art Of Negotiation
BRANDING
Importance of branding | Messaging
Ideal Clients | Vision Board Creation
Colour Palletes
How To: Creating A Brand Logo
How to: Deal With Copycats
Writing A Business Profile & Brand Voice
MARKETING
Neuromarketing In The Lash Industry
The Marketing Mix
The Art Of Client Engagement
How To: Master Influencer Marketing
CLIENT EXPERIENCE
Customer Life Cycle
Adding Value
Client Experience Game Changers
LASHING DURING PREGNANCY
How to: Lash Pregnant Clients
PRICING
How to: Price Your Services Effectively
KPI Power Metric: Client Count – How to attract, keep and grow the perfect clients
How to: Effectively Implement A Price Increase
BOOKINGS
Booking System Breakdowns & Comparisons
How to: Increase Your Bookings
How to: Create More Converting Clients
CANCELLATIONS
How to: Manage Cancellations 
Recommended Cancellation Policies 
REVIEWS
5 Star Review Tactics
How to: Manage Negative Reviews
SOCIAL MEDIA MARKETING
Social Media Platforms
The Social Media Pyramid
INSTAGRAM MARKETING
Instagram 101
Instagram Content Management & Creation
How To: Effectively Caption For Conversions
How To: Schedule, Manage, Instagram Posts
How To: Create "IG worthy" Lash Pics
Lash Photography and Editing Hacks
How To: Sliding into Client DM's
IG Growth Hacks
Creating IGTV, Reels & Stories
How to: IG Stories Tutorial 
How to: Instagram Live Set Up
INFLUENCER MARKETING
Everything you need to know about Influencer Marketing
Paying for Influencers
Finding influencers that fit your brand
Influencer Outreach
Influencer Gifting
Creating Brand Ambassador Programs
EMAIL MARKETING
Efficient ways to start building an email list
Email Marketing Platform Breakdowns
Best Subject Lines
Email Newsletters you MUST be sending out
The inside scoop on Lashiivo's email marketing
GOOGLE 101
Google Set Up
Google Tips & Hacks
Google Integration
FINANCES & EXPENSES
Accounting and Bookkeeping
Cutting Costs
Financial Formulas
Business Expense Tracker
Break Even Analysis
MONEY TALK
Funding Your Venture
Finding resources to Fund Your Business
Risk vs Reward
When to pay yourself a salary as a CEO
CREATING A PRODUCT LINE
Idea Generation
How Do I Start Manufacturing?
What to Look for in a Manufacturer
How to Find a Manufacturer
Logistics, Quality Assurance, Costing
Best Manufacturing Locations
Different Types of Manufacturing Available 
Realistic Cost Breakdown to Start a Product Line
Purchase Order Walkthrough
PRODUCTIVITY & MOTIVATION
Reading for an entrepreneur
Balancing life as an entrepreneur
Routines
Productivity Hacks
The motivational speech you need 
HEALTH & LIFESTYLE
How to Avoid Burnout and Maintain Health
Fear of Failure
You are more than your brand
No one is perfect
Tips on balancing business with school / work
PLUS
EXTRAS
The Lashiivo Business Masterclass hosts regular weekly webinars with top founders, CEO's and expert's to help students hone in on their entrepreneurial skills.
Is the Lashiivo Business Masterclass Right For Me?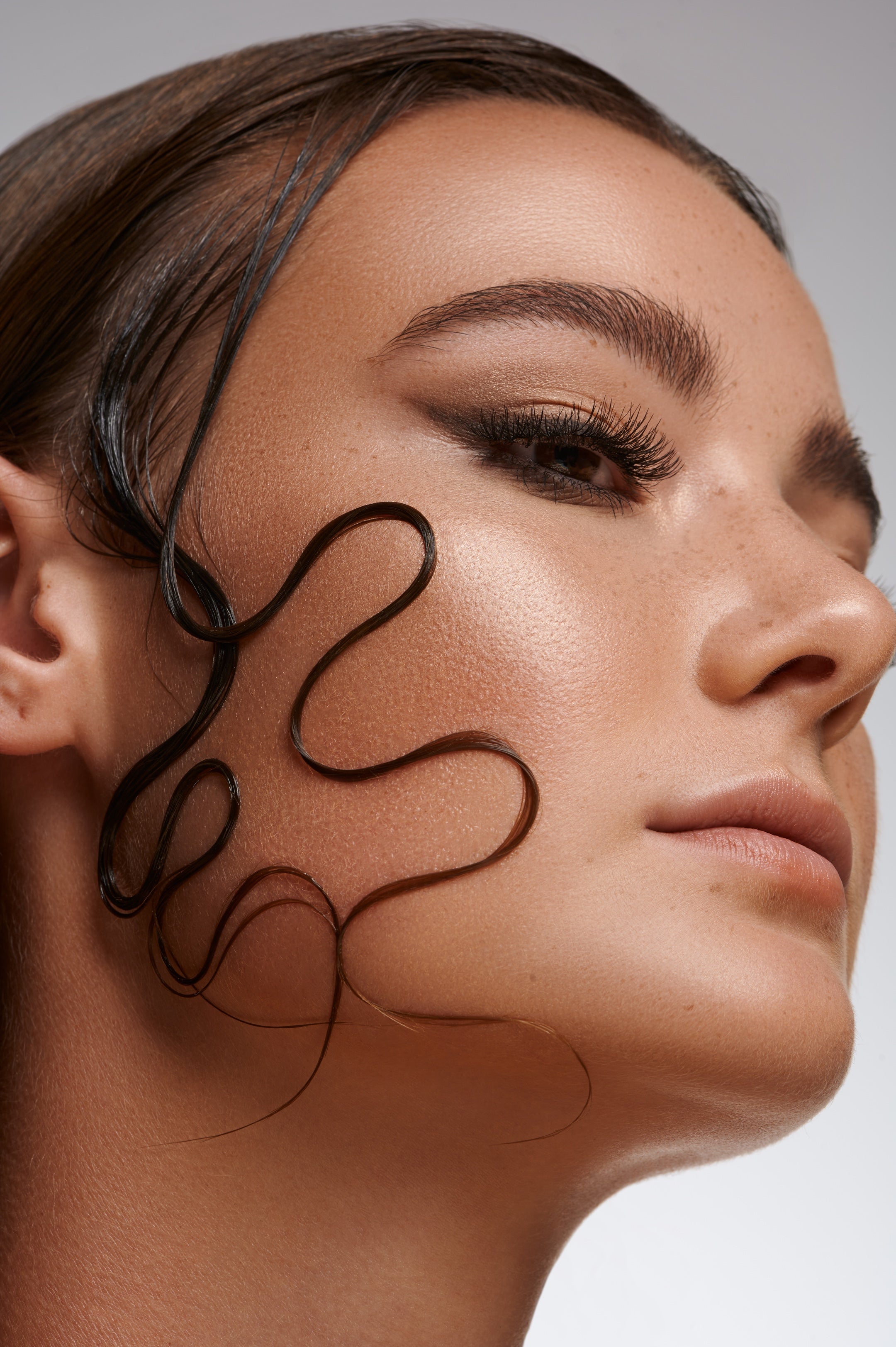 Business Masterclass Is For You If…
✓ You want to learn how to start a product line, scale your business, start a salon or learn more entrepreneurial skills! 
✓ You are an existing beauty professional looking for expert level strategies and the best, proven methods for scaling a business.
✓ You want to learn the ins and outs of building a profitable, sustainable business
✓ You're ready to nerd out on all things strategy, marketing, brand building, creative, finance, leadership, and more!
✓ You are ready to commit to a fun, challenging, program that's worth its weight in gold
✓ You want a mentor who has experience scaling a lash business to $1M
ENROLL TODAY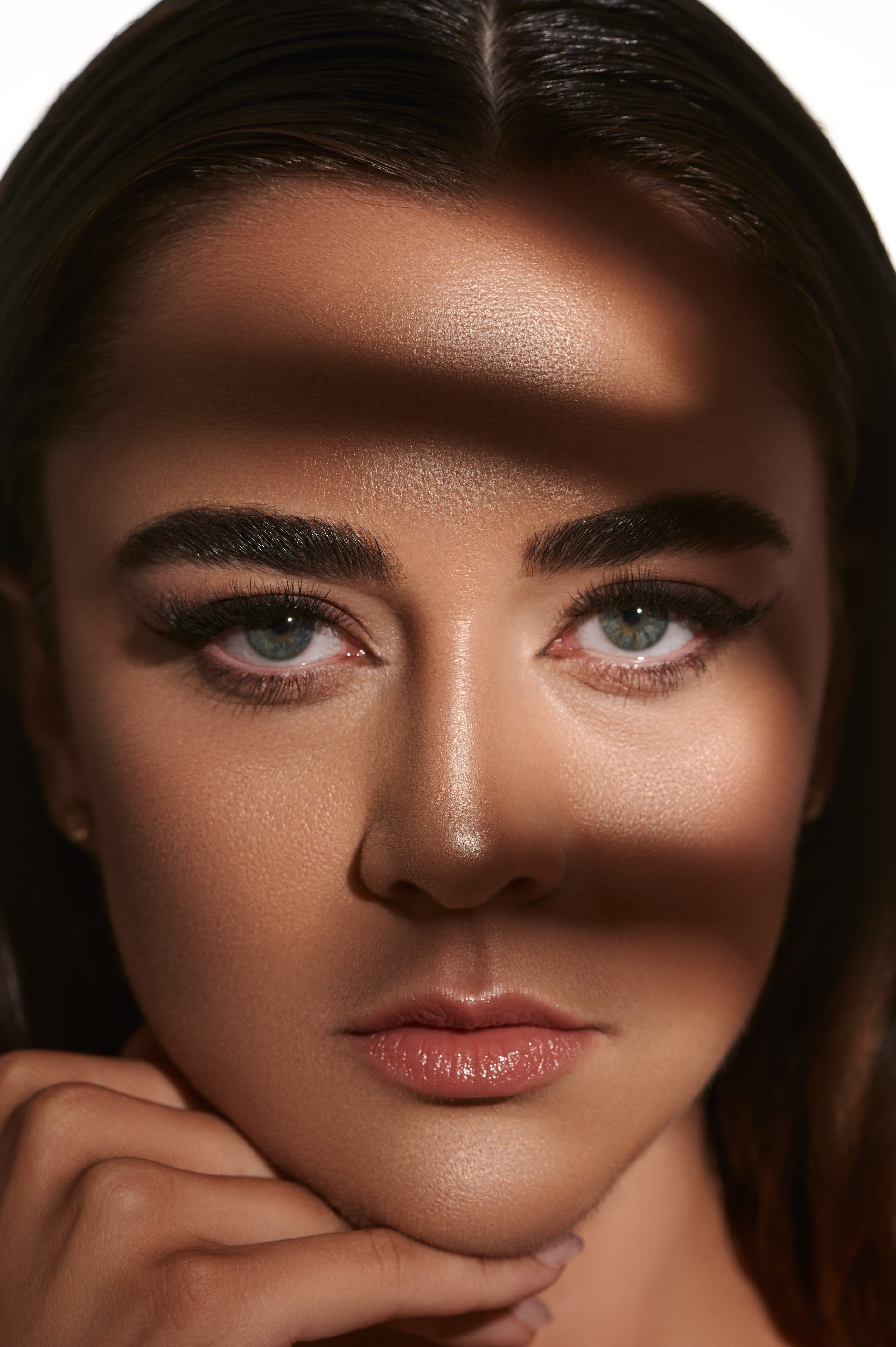 Business Masterclass Isn't For You If…
X You're not sure if you want to become a beauty professional yet
X You aren't willing to fully commit and put in the work. This is an in-depth program, not a fluffy "I'll do the course as I watch Netflix" course
X You want advice from someone who hasn't been in your shoes before and has had everything given to them to reach high levels of success
X You hate the lash industry
X You prefer stiff, text heavy, lecture style material with little interaction
ENROLL TODAY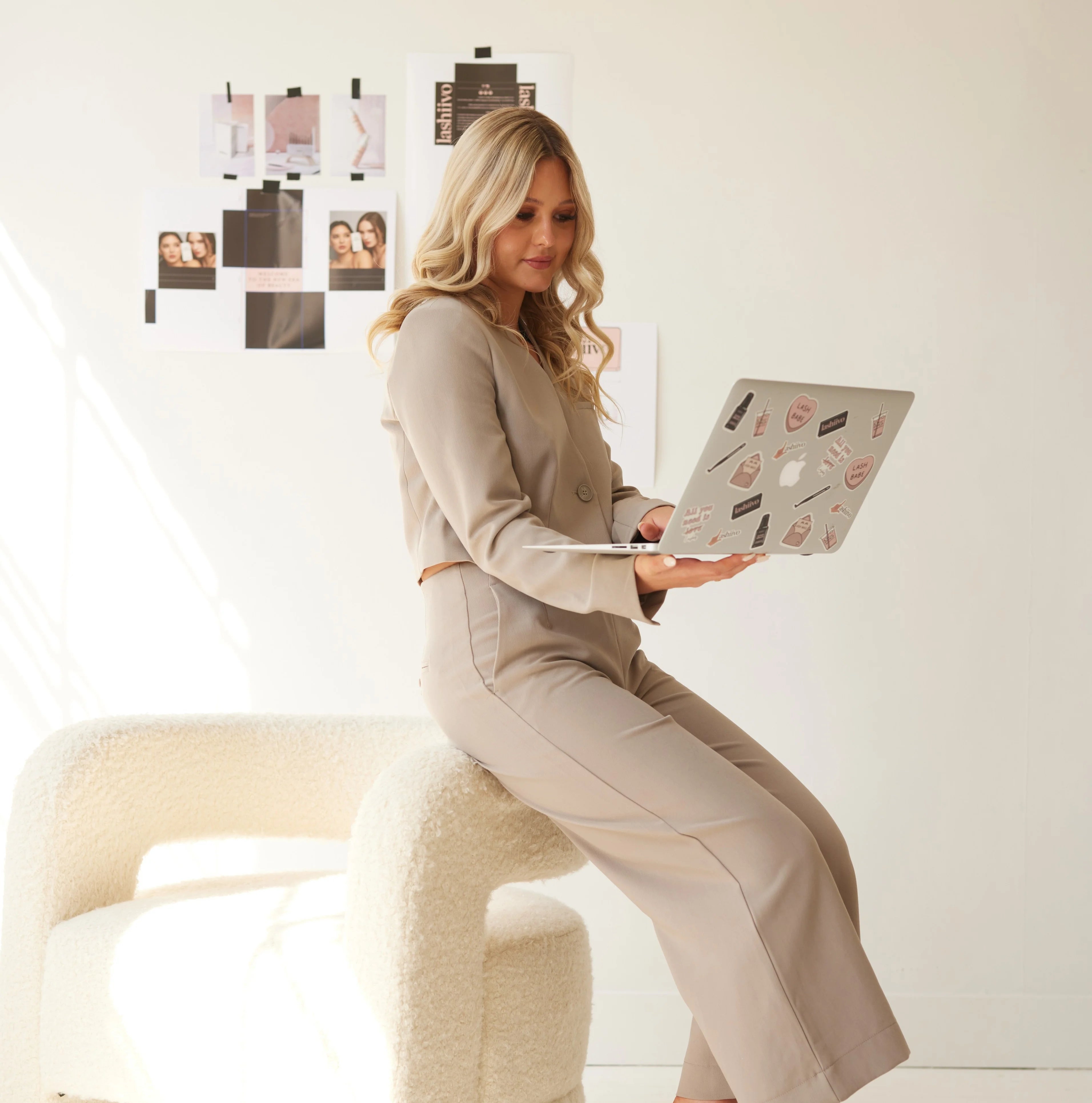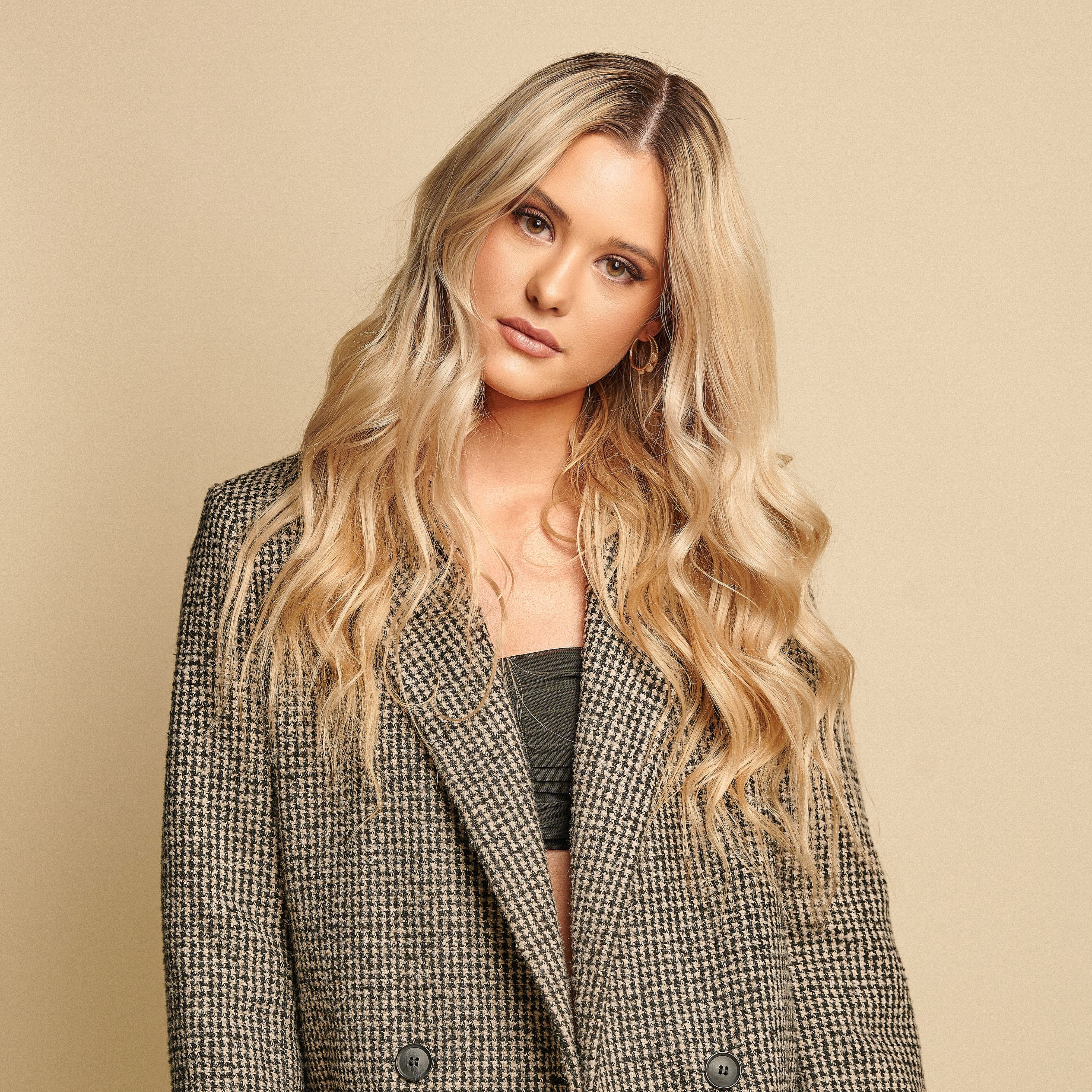 Meet Your New Biz Partner & Mentor
BLAZE LLOYD
Blaze Lloyd, CEO and Founder, is an award winning entrepreneur who started in the lash industry at sixteen working from her parents spare bedroom and in a short time was able to open a top rated eyelash extension studio in Saskatchewan and birthed the now, worldwide known brand Lashiivo Inc a year later. Blaze has been featured by The American Reporter, Forbes, CBC and was named "Young Entrepreneur of The Year 2022" from the Chamber of Commerce. Blaze's mission is to use her wealth of knowledge that she has accumulated over her time as an entrepreneur to further the knowledge of the next generation of lash entrepreneurs.
Frequently Asked Questions
The Lashiivo Business MasterClass along with all other Lashiivo products and courses is charged in CAD.
No, however, this course is designed to help certified lash artists build their business skills and marketing tactics. This course also does not contain any application training and should not replace a classic, volume or mega volume lash certification.
All students receive a lifetime access of the Lashiivo Business MasterClass. Should any additional video content be added to the course for the future, students will also be able to access the additional content.
You can email our customer service team at hello@lashiivo.com to be put on the waitlist for the next intake!
The Lashiivo Business Masterclass is non-refundable. Students are granted full access to the course upon enrollment therefore we cannot issue refunds once the course has been accessed.
At this time, The Lashiivo Business Masterclass is only offered in English but we hope to expand to other languages in the future. 
Of course! All students are eligible for a 1:1 private coaching call with Blaze Lloyd to discuss any questions they may have and receive exclusive mentorship. 
THE TIME IS NOW
enrollment for this cohort ends soon